LEASING FROM NAPLETON'S MID RIVERS ALFA ROMEO
★★★★★ 
 Leasing a vehicle from Napleton's Mid Rivers Alfa Romeo is one way you can take home an Alfa Romeo for less. Whether you are looking for a new Alfa Romeo Giulia, Stelvio, Giulia Quadrifoglio or Stelvio Quadrifoglio, you can find the Alfa of your dreams here at Napleton Mid Rivers. Stop in for more information today!

Call Now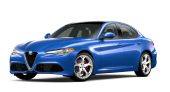 With stunning performance, and eye-catching attention to detail, the new Alfa Romeo GIulia is a real beauty.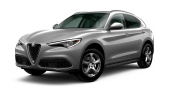 The charming new Alfa Romeo Stelvio crossover SUV is ideal for families seeking more adventure.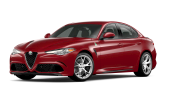 Power meets luxury in the new Alfa Romeo Quadrifolgio lineup. 505 horsepower, 443 lb.-ft of torque. 
How to Lease an Alfa Romeo at Mid Rivers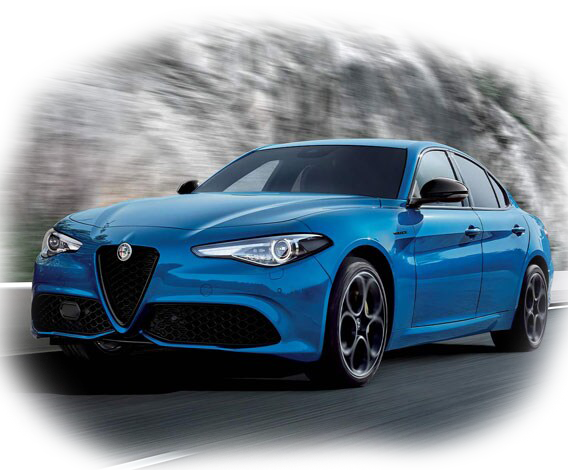 Nearly a third of the cars on the road are now leased vehicles. What you get with a lease are lower monthly payments and other distinct advantages. Think of leasing as a long-term car rental instead. Your lease costs are determined by three things:
 The amount of depreciation your car or SUV will encounter during the lease term. 
Next is the amount of money you pay as a down payment. 
Third is the amount of interest you will spend to finance the vehicle.
The upside to leasing is monthly payments are considerably lower than if you were to buy your new Alfa Romeo outright. The downside is at the end of the lease term, you don't own the vehicle after making three years of payments for it. For many, when you buy a car, you are buying the entire car. With a lease, you are just buying "the use of that vehicle." But for many buyers today, that's okay. Otherwise, leasing would not be as popular a practice as it is.
Our Alfa Romeo sales associates can give you more information on applying for a lease and other information you may need.
When leasing is a better idea than buying.
The first thing to consider in leasing versus buying is how many miles you drive in a year. If it's less than 14,000 miles per year, then you would be a good candidate for leasing. Residual values are determined by how much mileage is currently on the vehicle. If you drive 12,000 miles a year for three years (36,000 miles total), your leased vehicle will be worth much more than a "bought vehicle" with 60,000 miles on the clock. The higher the residual value of the vehicle, the lower your vehicle's monthly lease payment.
If you have automotive attention deficit disorder, you will also find that putting your money into an automotive lease from Napleton's Mid River Alfa Romeo will allow you to lease a newer car more often.
Another reason to lease is that the average transaction price of vehicles continues to climb. With those higher prices, buyers are taking out longer loans, sometimes up to 84 months. As a result, leasing has become a reliable way to keep monthly payments in check and keep you in a new car every 3-4 years.
What happens at Lease End?
When the lease of your Mid Rivers Alfa Romeo Stelvio or Giulia is finished, you can turn your vehicle in and walk away from it. A second choice is to Pull-Ahead. This is where you still have a few months remaining on your lease, but you move ahead into a newer model. At Mid Rivers Alfa Romeo, we can move you ahead into another fine member of the Alfa Romeo family. Once again, Napleton is here to help you get the latest and greatest Alfa leases possible.
There's so much more to know.
If you are new to leasing or even new to the Alfa Romeo brand, there is so much more to learn about it. The experts at Napleton's Mid Rivers Alfa Romeo are just the people to tell you more about it. Give us a call, contact us online or send us an email. We'd love to hear from you and put you behind the wheel of a new Alfa Romeo today.